27/02/2013 PPF banka offers contactless payment cards from 1.3.2013
Contactless payment cards use technology MasterCard® PayPass™, which provides the following benefits:

• Speed - you do not have to enter a PIN for payments up to CZK 500, so all transaction is done in about five seconds
• Safety - you do not give the card from your hand, so you have it all the time under control; you will be asked to enter the PIN after putting your card to the reader when paying over CZK 500
• Comfort - you do not have to look for change in case of lower amount payment

Payment terminals, which allow you to use the card for contactless payment, are marked as follows: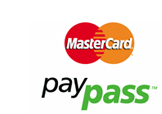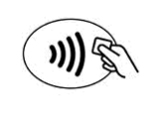 PPF banka issued contactless payment cards under the same conditions as the existing payment card without this function.

If you are interested in their issue, please contact your relationship manager or any Client Center of PPF banka.
Your Privacy
We are using cookies on our website to ensure that you will receive the best experience while using our website. These cookies might relate to your information, your preferences or your device. The information does however not usually directly identify you, but it could provide you with a more personalized and better web experience. Since we do respect your privacy, you can choose to not allow some type of cookies. For more information on the types of cookies and the possibility to change the default cookies setting, click on the heading of the individual types of cookies. Blocking some types of cookies may impact your user experience on our website. For further information on how we process your personal data (cookies) please click on the section "More information about cookies".
It is necessary to create a cookie to remember the choices you have made within our cookie privacy menu as well. This is going to have a couple of consequences:
If you delete all your cookies you will have to update your preferences with us again; and
If you use a different device or browser, you will have to tell us your preferences again
Manage Consent Preferences
Strictly necessary (technical) cookies are necessary for the functioning of our website and can therefore not be switched off in our systems. These cookies do not [collect or] store any personal identifiable information. They are usually a response to your actions and related to a request for services such as setting your privacy preferences, logging in or filling in the forms.
These cookies allow us to count the visits and the traffic sources on our website so that we can measure and improve the performance of our website. The performance cookies are supposed to help us to understand which sections of our website are the most and least popular and show how visitors move around the website. All the information that these cookies collect are aggregated and therefore anonymous. If you prefer to not allow these cookies, we will not be aware of when you have visited our website and we will not be able to monitor the performance of the website.
Functional cookies enable the website to provide you with enhanced functionality and personalization. These cookies are set by external administrator - to protect user data from unauthorized access. If you do not allow these cookies, then some or all of these services may not function properly.